Discover more from Digital Native
Weekly writing about how technology shapes humanity, and vice versa
Over 54,000 subscribers
How the Coronavirus Is Shifting Consumer Behavior
Plus, Patreon Capital, AR, shoppable entertainment, and what's a Quibi?
This is a newsletter about how tech is changing how we live and work
To receive this newsletter in your inbox weekly, subscribe here 👇
---
Coronavirus & Consumer Behavior
What began as a public health crisis in China is well on its way to becoming a global pandemic. The coronavirus (now known as COVID-19) has reached over 85,000 cases in 57 countries. While the threat is serious (and everyone should follow the CDC's guidelines listed here), it also presents an interesting opportunity to study shifts in consumer behavior. 

Even if the coronavirus is short-lived, it will change how we live in ways that persist well beyond the virus. New technologies will power these changes. One technology, in particular, will be the engine behind new consumer behaviors: video conferencing.

With the market down over 10% this past week—its worst performance since the financial crisis—Zoom, a video conferencing company, is up 11%. Zoom added 2.2 million monthly active users in the first two months of 2020, compared to 2 million in all of 2019. (One funny thing: the stock of Zoom Technologies, a tiny Beijing-based maker of mobile phone components, doubled its stock this week. Why? Nearly all of those investors were mistaking it for Zoom Video Communications. Oops!) 

Here are five areas that I think will see permanent shifts in consumer behavior as a result of the coronavirus. 

Healthcare
Teladoc, one of the preeminent telehealth companies, also saw its stock get a boost this week: its up 19% and the company is now worth almost $10 billion. Consumers have been slow to embrace telehealth, but the coronavirus may finally normalize it—avoiding the outside world, more people will see their doctors on iPads and iPhones. I see mental health and dermatology as two subsectors particularly well-suited for telehealth. Therapy lends itself well to video conferencing. Combined with changing stigmas around mental health, we'll see more start-ups tackle teletherapy. Two Chairs and Cerebral are both interesting start-ups to watch. Within derm, Curology enables consumers to take photos of their skin, and then receive personalized skincare routines prescribed by a certified dermatologist. While not employing video conference yet, I see video consultations as a natural next step. 

Education
The coronavirus is forcing kids to stay home from school. This may be a boon for online education companies. One company that I've been following is Outschool, which is built entirely on Zoom. Outschool is a marketplace that connects certified teachers with learners for live video classes. The classes range from the traditional (mastering the five-paragraph essay) to the more unusual (Harry Potter-themed chemistry, Spanish taught through Taylor Swift songs). Outschool began by targeting homeschooled learners, but the coronavirus may encourage a broader consumer base to try online education. 

Live Events & Community Gatherings
Peloton also saw its stock up this week, as more consumers avoid the gym and fitness studios. We'll see other live events increasingly take place online. Gatherings like conferences, networking events, and churchgoing can be offered digitally. Run the World is a new start-up that aims to make conferences and networking more accessible. The founder was inspired when her mother, a Chinese physician specializing in treating meningitis, saved up money to attend a conference in America and met someone who gave her valuable insight into her work on meningitis. The founder wondered why someone would need to spend the money to travel across the world to attend such events—couldn't it be easier? Similarly, Hallow is connecting Catholic communities through its app. This enables Catholics to access fellow Catholics and priests from around the world. Technologies like Zoom will unlock online communities; the coronavirus may be the catalyst to shift consumer behavior.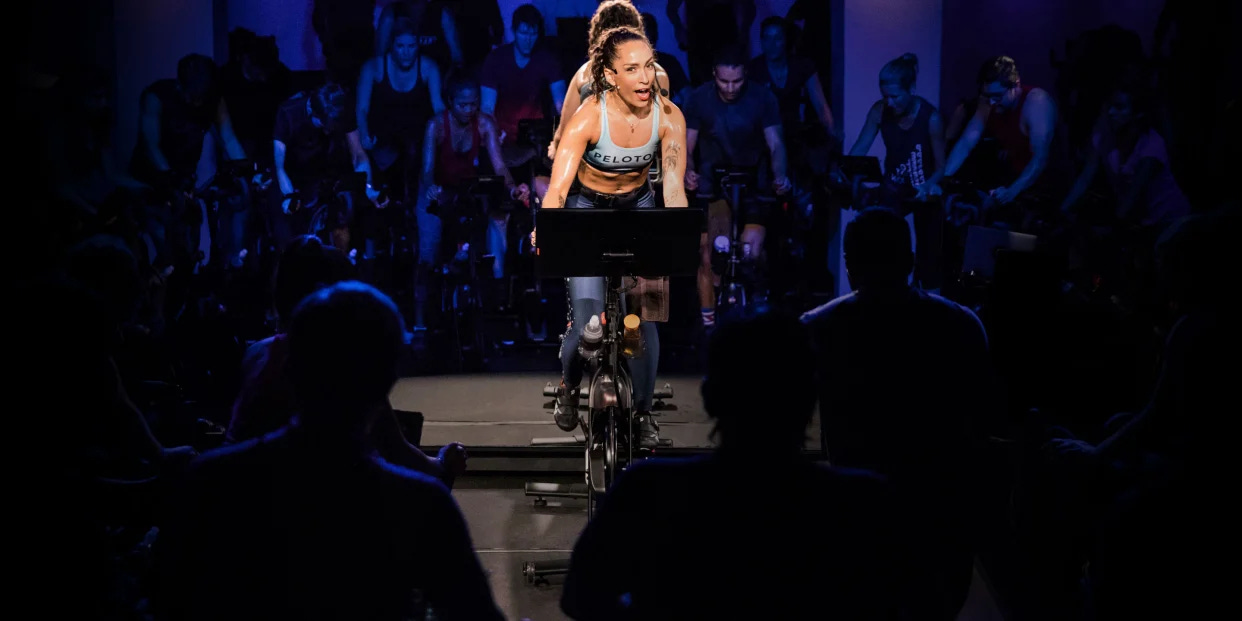 Gaming & Entertainment 
I'd love to see the usage data for Fortnite, Roblox, and Netflix over the past month. My guess is that daily active users are way up. As people stay in their homes, all three are likely seeing huge increases in traffic—at the expense of movie theaters, concerts, and so on. This may be a tipping point for in-home entertainment. Companies powering the infrastructure of gaming or next-gen tech (like AR/VR) will benefit. Genvid and Ubiquity6 are two companies to watch.  

Work
Many believe remote work is the future: distributed teams across the globe, working from home or from the local coffee shop. Start-ups like Zapier have been fully remote since inception. But the idea hasn't gone mainstream. The coronavirus may be the tipping point that shifts public opinion, as more employees work remotely and companies see the same (or improved!) productivity. Companies like Zoom and Slack have the tools to enhance remote work, and are positioned to benefit from this shift. 
Sources & Additional Reading — here are the pieces that inspired and informed this content; check them out for further reading on this subject:
---
Chart of the Week
This week, Roblox announced a $150M raise, led by a16z, at a $4B valuation. Last week, I wrote about how underrated Roblox is (as well as the gaming sector, more broadly). Here's a chart to prove it—over a billion hours of engagement each month, and this chart is a year old. a16z's investment thesis is also worth a read. (Source: Matthew Ball on Twitter, Roblox presentation)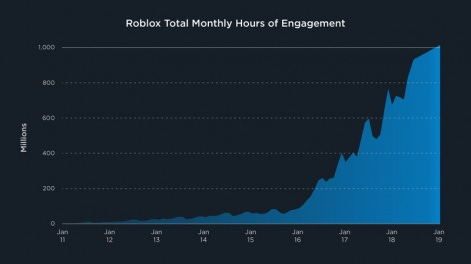 ---
Media
What's a Quibi? (NYTimes)
Quibi's release date is only a month away. The company, led by Jeffrey Katzenberg (co-founder of Dreamworks, former head of Disney Animation Studios) and Meg Whitman (former CEO of eBay and HP), has the unenviable task of convincing consumers they need yet another streaming video subscription. The thesis is that audiences want premium (think HBO quality) short-form content to watch in the back of an Uber, in line at the grocery store, or in the dentist's waiting room. Quibi will be mobile-only, opening up new tech possibilities: all content is available to watch both horizontally and vertically, a feature the company is calling "Turnstyle". There's also a horror show from Steven Spielberg that will only become available when the sun sets wherever you are (geolocation on mobile makes this possible). Quibi is marketing itself in a tongue-in-cheek way: its ads make fun of the fact that the world probably doesn't need another video service. The ads also try to introduce the word "Quibi" into our vocabulary (apparently a Quibi is essentially a 10-minute segment of time). 

Inside Disney's $200M Gamble on Mulan (Hollywood Reporter)
The coronavirus is a nightmare for Disney's Mulan release plan, which leans heavily on China. The most expensive adaptation of a Disney animated classic, Mulan has already been plagued by controversial comments that its star, Liu Yifei, made about the protests in Hong Kong. 

The Quest for the Best Amusement Park (The Ringer)
Speaking of Disney, last week I wrote about Bob Iger. Iger's reign at Disney came to an end this week, with the surprise announcement that he's stepping down, effective immediately. Bob Chapek, the head of Disney's parks division, has been named CEO. The timing was abrupt, but makes sense: in the past year, Iger accomplished both the integration of Fox and the launch of Disney+. He could only go down from here. Naming Chapek speaks to the importance of parks—Disney's largest segment, by revenue. This article covers the future of amusement parks, including the latest innovations from Harry Potter and Star Wars, and imagines how augmented reality will transform the parks experience. (And this piece explores how Bob Chapek rose through the ranks at Disney.)
---
Tech
20 Augmented Reality Trends to Watch (Tom Emrich, Medium)
A great piece on how AR will transform every aspect of our lives. Some of my favorite trends include digital fitting rooms for retail, "hearables" like AirPods, and walking and driving directions overlaid onto the physical world. This past week, L'Oreal also named "Holographic" as its hair color of the year!

Announcing Patreon Capital (HotPodNews)
This week, Patreon took a major step toward becoming a bank for creators. Patreon Capital will provide cash advances to creators, such as a $75K advance to a podcaster to cover production for a new series. Patreon seems uniquely suited to do this—it's difficult to imagine a traditional bank being able to compete with Patreon's years of data on its creators. We're seeing platforms like Patreon better enable creators with the tools to monetize knowledge and skills. On Patreon, the average initial pledge amount has increased 22% over the past two years. On Teachable, nearly 500 creators made more than $100,000 last year; the top-earning writer on Substack makes over $500,000 per year. Patreon's latest move will enable more creators (writers, artists, podcasters, and so on) to be able to finance their talent and to build businesses around themselves. We've seen a similar shift in retail, with Shopify democratizing business creation. I think that we'll continue to see creatives able to better monetize: newsletters (Substack), education (Outschool, Juni Learning), gaming (Twitch, Roblox), and more. 
---
Commerce
Amazon is Launching a "Shoppable" Show (LA Times)
Amazon is launching a new fashion-based reality show called "Making the Cut", starring Heidi Klum and Tim Gunn. Viewers will be able to easily shop the clothes and accessories featured on the show. This is a new blend of entertainment and commerce, dissolving boundaries and opening up new monetization channels for Amazon.  
---
To receive this newsletter in your inbox weekly, subscribe here 👇😊